Matthew Webber - Director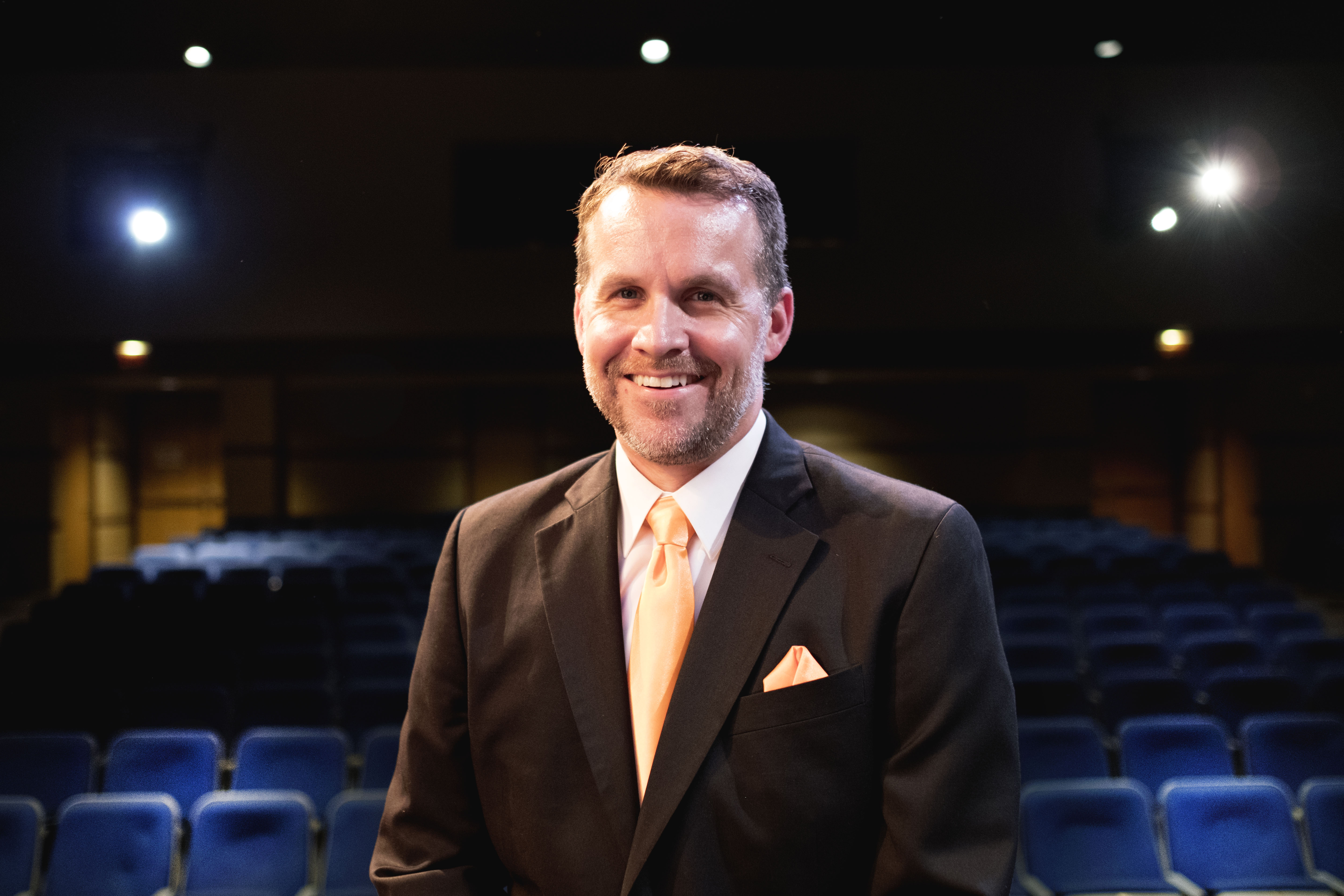 Matthew Webber is beginning his 16th year of teaching vocal music in the Wichita area.  He has taught both middle and high school vocal music in Wellington and Wichita public schools. Matthew is currently teaching vocal music at Wichita Collegiate School.  He received his Bachelor's degree in Vocal Music Education in 2003 from Wichita State University and then his Master's degree in Music Education from Wichita State University in 2008.  
Matthew has facilitated several Youth Harmony Explosions (YHE): facilitated the YHE in Wellington, Kansas in 2005; was the guest clinician at the Kansas City, Missouri YHE in 2006; was the guest clinician in Bentonville, Arkansas and Hastings, Nebraska YHEs in 2012; facilitated a Barbershop workshop at Southwestern College in Winfield, Kansas in 2012; was the guest clinician in Sterling, Kansas and Hastings, Nebraska in 2014 and 2015.  He is currently the Director of the South Central Kansas SmorgasChorus, which has competed in the International Barbershop Chorus competition twice (2017 Las Vegas, NV - 16th place; 2018 Orlando, FL – 19th place).
Matthew has performed with his Commencement Quartet at all of the Wichita State University graduations since 2003 and has also performed in several competitive barbershop quartets in recent years.  In 2013, he was honored to be the director of the USD 259 Middle School Honor Choir and was the guest director for both the Kansas Pioneer League Middle School Honor Choir in November 2017 and the Middle School Honor Choir in Maize, Kansas.  Matthew was also selected as Outstanding High School Music Educator for the South Central District of KMEA for the 2013-2014 school year.
In addition to his work as a director, Matthew also has devoted himself to leading Praise and Worship along with his wife Kim. Matthew was the Worship Pastor at Grace Baptist Church for 8 years. Matthew and Kim are currently helping with Praise and Worship at Wichita's Central Christian Church and look forward to seeing what God has in store for the future. They have been married 15 years and are the proud parents of 3 kids: Jordan,13, Natalie, 10, and Lilian, 8.
Brett Randolph - President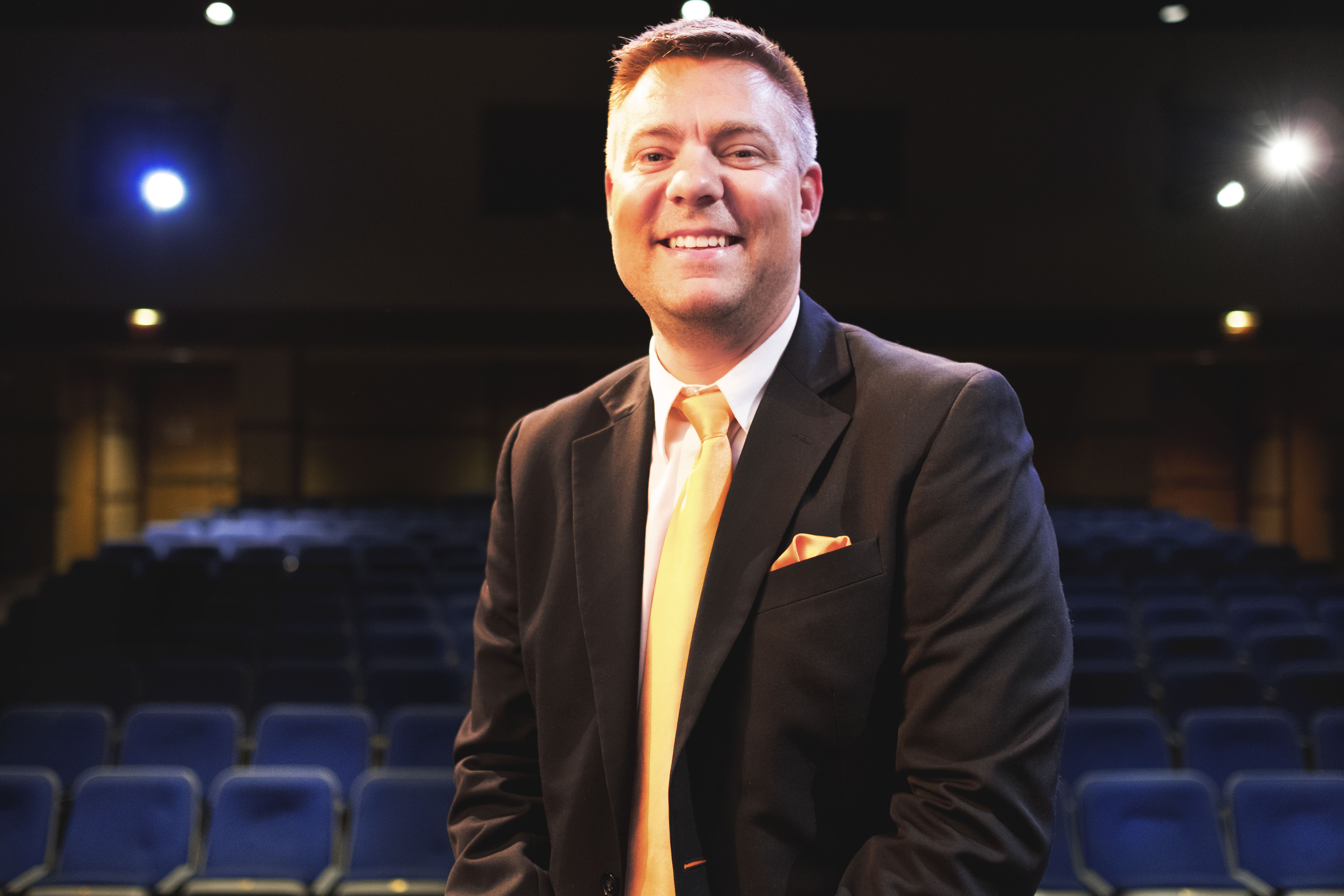 Brett Randolph got his love of music from his experiences as a student.  He was fortunate to have excellent music teachers that helped develop his musical talents and instilled the importance of music in society.  Brett first heard barbershop while attending a show choir camp at Butler Community College and became fascinated with the close harmony.  After high school, Brett attended Butler Community College where he was a Headliner and sang with a small a cappella jazz ensemble.  
Brett received his Bachelor's degree in Secondary Education with an Emphasis in Mathematics in 2003 from Wichita State University and then his Master's degree in Curriculum and Instruction from Wichita State University in 2006.  Since he graduated from Wichita State University in 2003, Brett has been a Mathematics Instructor at Andover Central High School in Andover, Kansas.
Brett is one of the seven founding members of The SmorgasChorus and is currently serving in his third year as President.  He has previously served as Treasurer for five years, Secretary for two years, and Vice President of Music and Performance for one year.  
Brett sings baritone in a quartet called Ring Theory.  Ring Theory has performed in many states and has served as a teaching quartet for youth events and enjoys visiting schools to share their love of barbershop with students.
Greg Yarnell - Treasurer
Greg Yarnell has been a member of BHS since 1978, and has sung in several choruses in the central Kansas area. Greg started his barbershop career as a baritone, and has been a quartet man for most of his barbershop life. Greg has competed at the district level in several quartets, and at the district and international level with SmorgasChorus.
Greg joined SmorgasChorus in 2013, and began singing bass in the chorus.
Now retired, Greg earned a living as a software engineer, working for 37 years at various companies in Wichita. Aside from singing barbershop harmony, Greg is a substitute pianist and praise band pianist at his church.
Greg currently volunteers with AARP Foundation Tax-Aide as both an income tax preparer and as state technology coordinator.
Greg plans on continuing his quest to perform at the highest level in both BHS contests and in front of local and regional audiences. 
Todd Brumley - VP of Music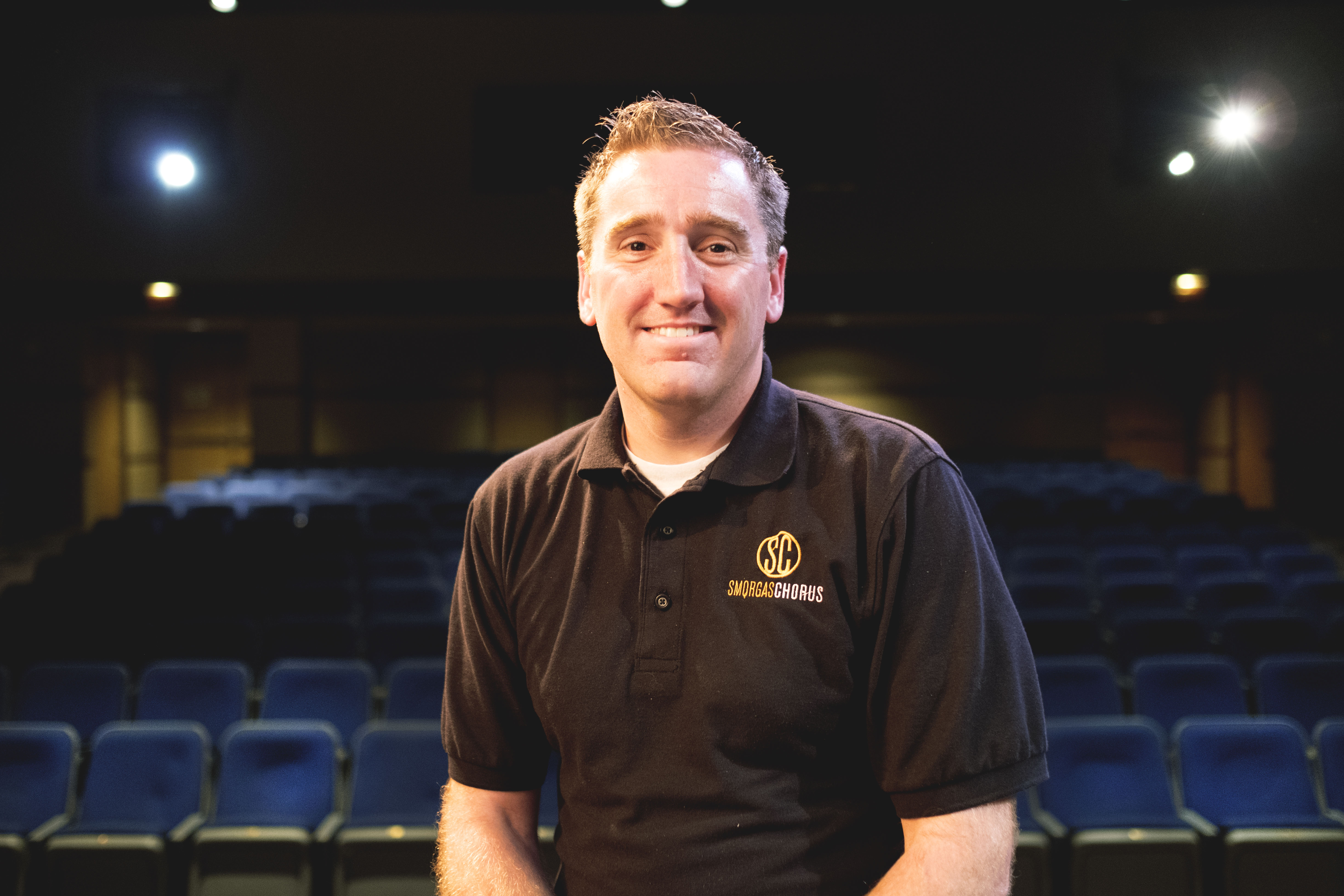 Todd Brumley is in his second year of barbershop. He has spent most of his life singing in a church setting, but has fallen in love with this form of music. Todd was born and raised in Stillwater, Oklahoma and graduated from Oklahoma State University in 2007. He and his wife moved to Wichita in 2011 and have enjoyed every minute of it.
Todd sings lead in the chorus and sings lead in the quartet he is a part of, Riverside Rhythm. Riverside Rhythm began in May of 2017. In January 2018, Todd was elected to the board of directors as the VP of Brotherhood. In this role Todd has created intentional opportunities for the chorus to interact and develop relationships with one another. Beginning in January 2019 Todd has been elected the VP of the Music Team.
Jeff Rankin - VP of Marketing and Public Relations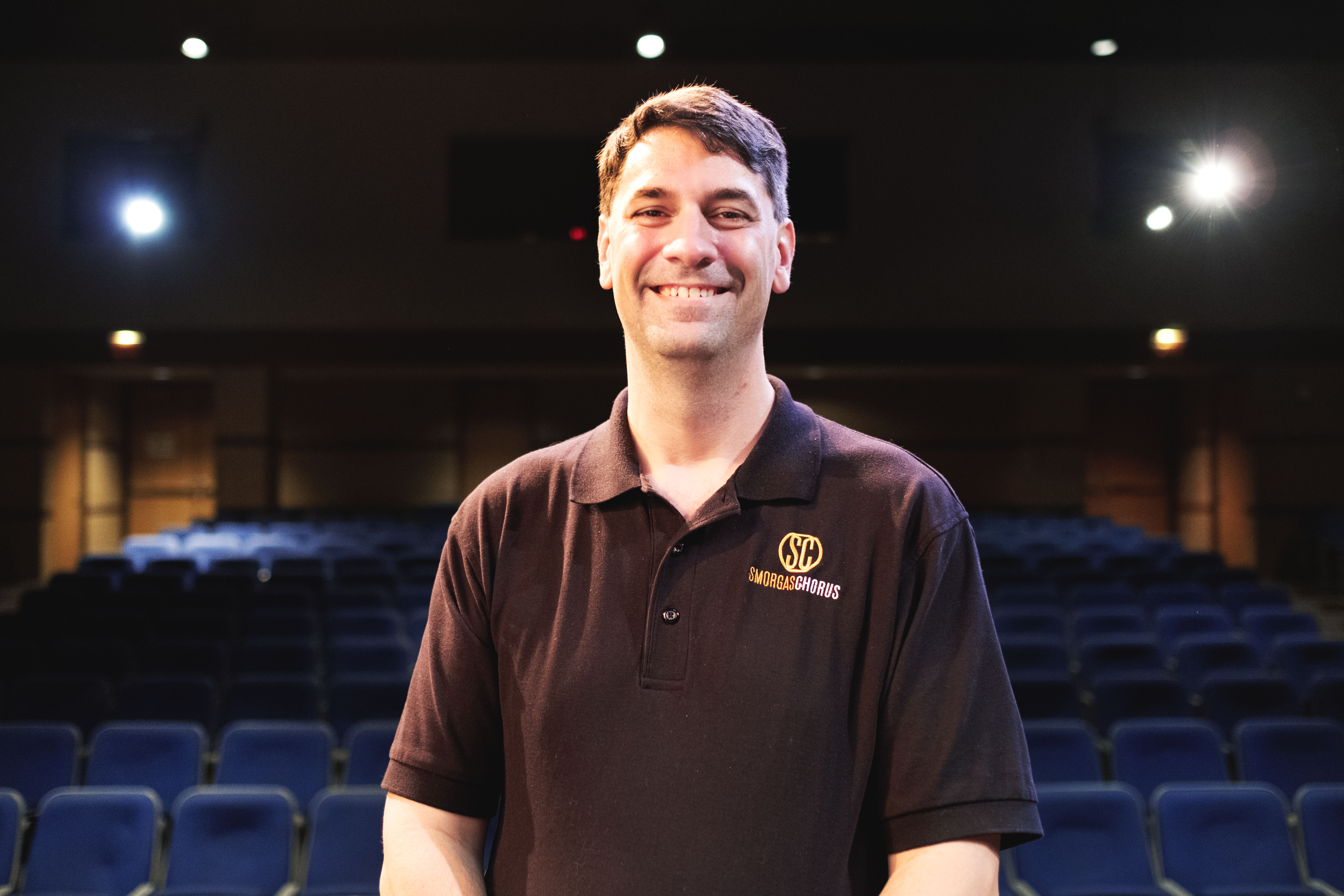 Jeff Rankin began singing and performing at church when he was in elementary school.  He continued to pursue singing throughout middle school and high school in various choirs and show choirs where he was briefly introduced to Barbershop while singing in 2 quartets, one with his father and 2 of his Dad's friends in church in a gospel quartet called The Valley Four.  The second quartet he was a member of was comprised of 4 guys from his high school show choir, however, their focus was not Barbershop arrangements.   In college, Jeff joined the Kansas State University Men's Glee Club where he fell in love with the sound of an all male chorus.  Jeff sang with the Glee Club during his entire college career, serving as both Vice President and President of the group.   After college, he took a break from singing until he was invited to a guest night for the SmorgasChorus back in January of 2016. Jeff's wife encouraged him to pursue love of music and he became an official member of the SmorgasChorus in March of 2016.  Jeff loves spending time singing with his SmorgasChorus brothers as well as his quartet Riverside Rhythm, which formed in 2017.   Jeff joined the board of directors in January of 2018 and looks forward to serving on the board for 2019.
Jeremy Kindy - VP of Brotherhood