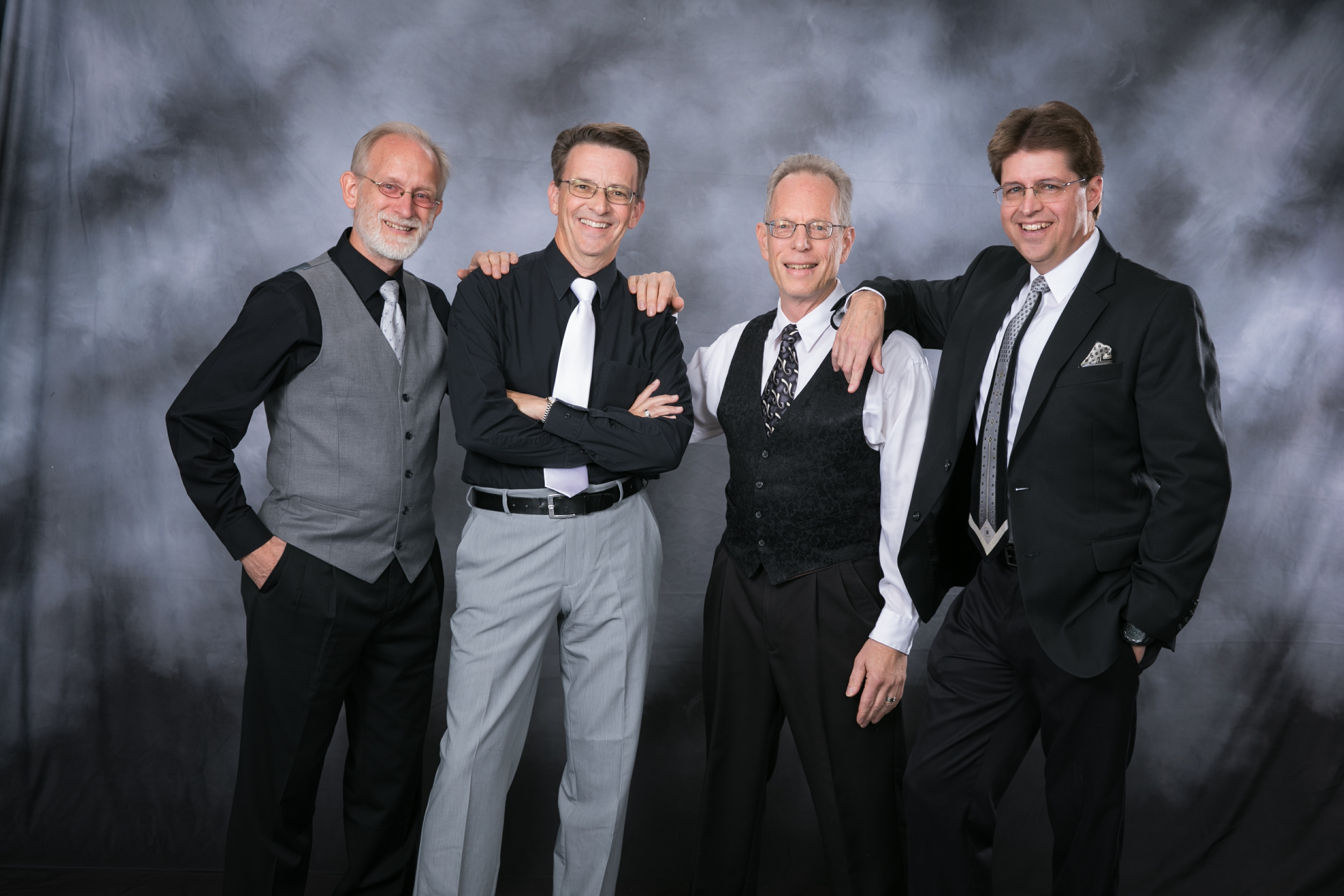 Radio Days Barbershop Quartet was founded in early 2019. Two of our members had never been in a barbershop quartet before, and the other two had many years of experience.
We started out as two baritones and two basses, so three of us ended up changing parts to make the quartet work.
Baritone Brad Doeden sings tenor. Brad has been singing since he was a child, and is also an accomplished cello player.
Baritone Donn Updegrove has over 20 years experience singing baritone in barbershop choruses and quartets, so naturally we moved him to lead (melody). Donn dabbles in arranging songs in the barbershop style.
Bass/baritone Mike Verga now sings baritone. Mike is happiest playing keyboard or trombone with his church praise team. It reminds him of the good old days when he was in a rock band.
Bass/baritone Greg Yarnell converted to bass back in 2013, so he convinced the other baritones that he should stay on the bass part. Greg has been active in barbershop quartets and choruses for over 40 years, and plays piano on the side.
 
Awards and Achievements:
In the fall of 2019, Radio Days was awarded the Novice Quartet championship at the Central States District Convention. We look forward to competing at more district level conventions, and hopefully moving up to the international level.